These long summer evenings I launch my stand-up paddleboard across the San Diego Harbor as the light is fading and the last boats motor in from the open sea. Gulls and grebes float sleepily in clusters, barely bothering to move as I glide through silently, enjoying the windless dusk, the quiet and stillness of evening, the pinking and purpling of sky and sea. A sea bird soars just a fraction of an inch above the water's surface with its large red beak open, the bottom edge creating a pencil-trace of wake. It wants the tiny fish that splash the surface stirred up by my paddle. This first bird is followed by a dozen others and they soar around me, rising and falling at the same time graceful and awkward with large red beaks held open in their quest to catch the random fish.
I paddle back in the near darkness, hugging the shore because the harbor police will scold me over their megaphone for not having a light. But I can't hide from our resident sea lion, a male with a knob on his head and a ragged tail. He surfaces and blows, and then alternately grabs at the paddleboard fin with his mouth to keep me from making progress, then nudges me forward. We've played this game before and thankfully he bores easily.
At home I find out the bird is a Black Skimmer, a bird I've never seen in Northern California. Its habitat stretches along the coasts in Southern California and along the Gulf and Atlantic and they winter in Mexico. The lower bill is drastically longer than the upper and when the mandible touches a fish, the upper bill snaps down instantly to catch it. Their numbers are dwindling as they nest on exactly the kinds of beaches that people like to vacation on, and off-road vehicles and off-leash dogs often destroy nesting areas. Find out more about them here: Black Skimmer, Identification, All About Birds – Cornell Lab of Ornithology.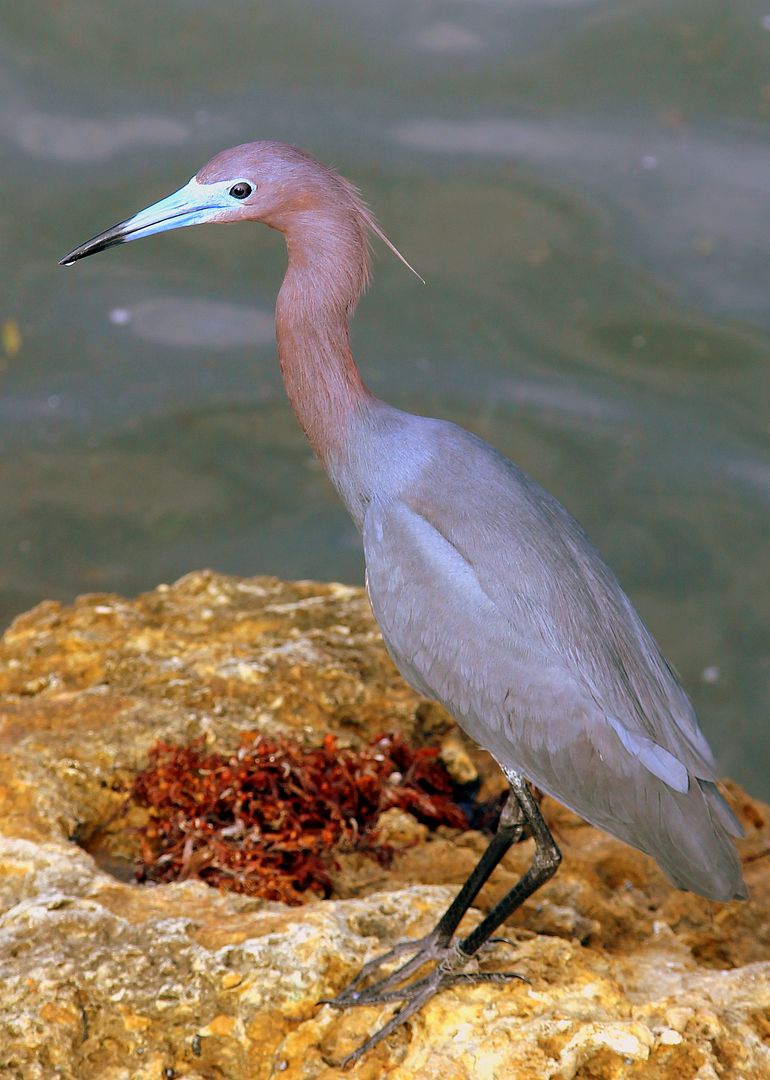 Also in the neighborhood is a family of Great Blue Herons. I've counted 11 of them in a cluster of cypress trees hugging the shore on the trail into town. They move like pterodactyls and their call is a combination of crow cackle and dog bark. And there's a bird I often see stepping delicately in the grass along the shore in a solo quest for food. I can't identify it in a search for San Diego shore birds, but I found this photo of it on the web. Do you know what it is?
I'm enjoying the stand-up paddleboards. It's a peaceful meditation in morning and evening. In daytime it's a more athletic endeavor as boats pass by closely and my lower body works to balance as I paddle strongly, feeling the burn in my abs and shoulders. I think I'll enjoy having them, and sharing them during at the Carson Valley / Lake Tahoe Adventure Moto event for paddles in the Carson River and Lake Tahoe. Follow me on Facebook and Twitter for in-the-moment updates.
---
Have you signed up for my mailing list? Motorcycle interest group subscribers get a story delivered via email within an hour of subscribing, and Self-Publishing interest group subscribers get the first chapter of the Self-Publishing Boot Camp Guide for Authors on setting down your publishing path. Here's the link.